7 Ways to Add a Classy and Elegant Feel to Your Home Through Linens 
Linen is a natural and versatile material that exudes elegance and sophistication. From bedding to clothing to table linens, it adds texture and style to any setting. One often overlooked aspect of linen is its folding technique, which can make a significant impact on the look and feel of a room.
So, let's take a look at tips and tricks to help you accent your interiors like a pro! Whether you prefer minimalist or intricate designs, these tips will help you adorn your home with timeless appeal that will impress guests for years to come.
Start with high-quality linens
Starting with high-quality linens is a crucial step in creating a sleek and polished look for your interior design. Selecting the right linens can make all the difference in creating a cohesive and stylish space. Investing in high-quality linens not only ensures longevity and durability, but also adds a touch of luxury and sophistication to your home. Whether it's for your dining area or bedding, opting for superior quality materials like linen, cotton or silk will enhance the overall aesthetic and feel of your decor. By starting with high-quality linens, you'll set the foundation for a beautiful and well-designed space.
Choose solid colors or simple patterns
When it comes to selecting the right linens for a sleek, modern look, it's important to choose solid colors or simple patterns. This will give a more streamlined and polished appearance to your space, without overwhelming the eye with too much visual noise.
Stick to one color scheme
This will create a cohesive and polished appearance to your home. When choosing your colors, consider your overall interior design scheme. Are you going for a minimalistic feel with neutral colors, or something more vibrant and bold? Whatever the case may be, stick to one color scheme to avoid looking cluttered or overwhelming. Remember, simplicity is key in creating a modern aesthetic.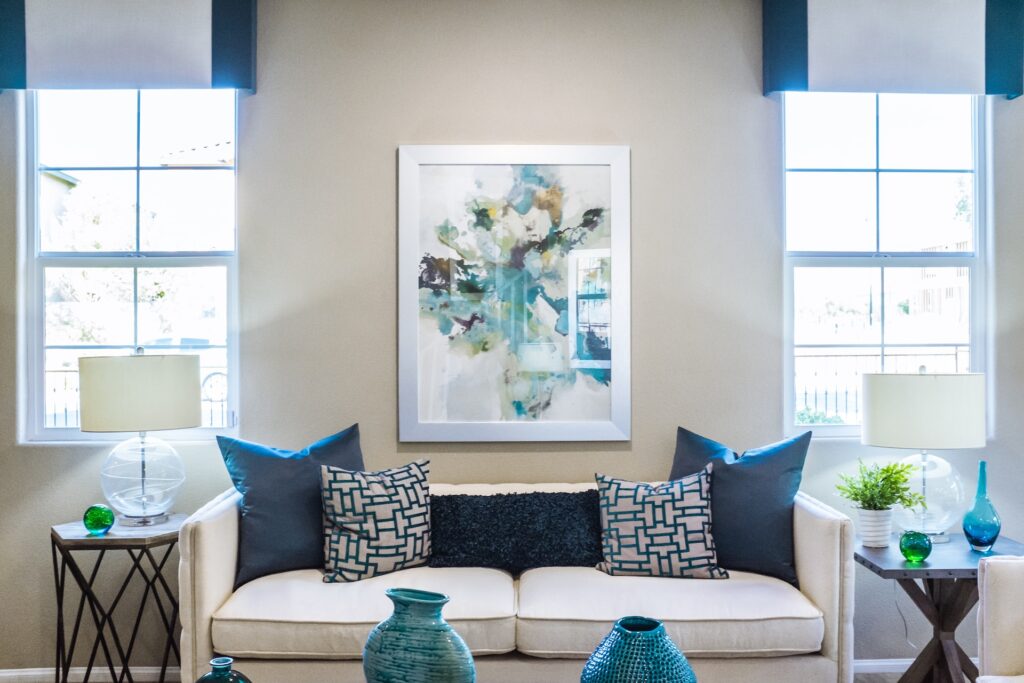 Mix and match textures
Mixing and matching textures can add depth and interest to your table design. One way to do this is by pairing a smooth tablecloth with a textured napkin or vice versa. By incorporating various textures, you can create a visually stimulating table setting that is both elegant and modern.
Layer your linens
Another way to mix and match textures is to layer different materials, such as a burlap table runner underneath a more delicate lace tablecloth. When layering, make sure to vary the textures in a cohesive way, such as rough linen napkins paired with a soft velvet table runner. This will add dimension to your table design and make it more visually interesting.
Fold your linens neatly and consistently
After selecting the perfect linens for a sleek and modern look, the next step is to fold and display them neatly and consistently. This can be for a well-made bed, table napkins, or even displaying rolled towels in your bathroom. This truly brings a level of sophistication to any space.
Use linen spray for a fresh scent
To elevate the ambiance of any room, it's important to leave a lasting impression. After investing time in selecting the perfect high-quality linens for your home, why not take it a step further and add a fresh scent to your space using linen spray? As a finishing touch, this eliminates undesired odors and infuses your laundry, apparel, and home textiles with a pleasant fragrance.
When it comes to selecting a scent, consider a light and airy fragrance for bedrooms, or a more bold and invigorating scent for common areas. With the help of linen spray, your space will not only look polished, but will also have a delightful aroma to match.
The Bottom Line
In conclusion, linen is a versatile and timeless material that can add a touch of elegance and sophistication to any interior design. By following the folding tips and tricks outlined above and investing in high-quality linens, you can create a polished and cohesive look for your home. Whether you prefer minimalist or intricate designs, linen is the perfect material to help you achieve a stylish and sophisticated interior that will impress guests for years to come. So why not try incorporating linen into your next design project and see the difference it can make?